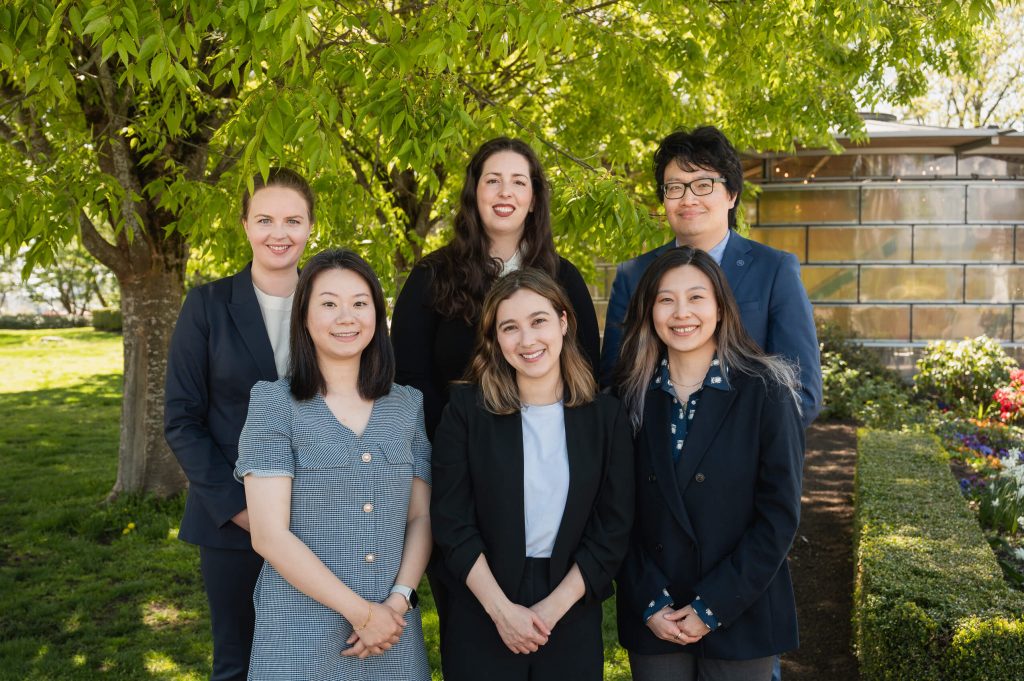 Heron Law Offices was founded in February 2021 by Will Tao and Edris Arib. Will and Edris spent nearly three years working together at Edelmann and Co. Law Offices, a leading and award-winning progressive Canadian immigration and refugee law firm in Vancouver, B.C. Their collaboration led to Will winning the Canadian Bar Association's Founder's Award in 2020 and Vancouver Immigration Blog being named Best Law Blog in Canada in 2019.
Prior to this, Will spent three years as a lawyer with Larlee Rosenberg, Barristers and Solicitors, a Top 10 Canadian Immigration Boutique Law Firm. During this time, Edris worked for leading international organizations such as International Development Law Organization (IDLO); Transparency International and Norwegian Refugee Council with a focus on the rule of law and human rights subject matters.
On a fateful (cold, but sunny) December day, Will and Edris met at a quaint coffee shop on Commercial Drive. Edris told Will, who was at the time already expecting his first daughter and made a major move to Burnaby, B.C., that it was now or never to build their own, encumbered, story – their own Law Firm. 
Edris has since chosen to pursue a full-time career as an academic (part time as our consultant!), but with the strong foundation he helped set – Will has been able to expand the Firm, now comprising of three exceptional Canadian immigration lawyers: Katie Lay, Jessye Kilburn, and Laura Schemitsch. We are supported by an amazing case manager/admin support team: Tobie Lin, Xiaoyi Zhu, Azza Omer Alyas, Candy Hui, and numerous contractors who we collaborate with.
Dear Friends/Colleagues/Supporters:
As we work to build this website and officially launch our Firm, I wanted to tell you a bit more about our story as a preview for our work to come. This is the story of why we founded Heron Law Offices: Lawyers for Migrant Communities after a wonderful and supportive time with Edelmann and Co. Law Offices.
Co-founded in 2021 by Will Tao (Principal) and Edris Arib (Case Manager/Director of Operations), we started Heron because we wanted to create a Canadian Law Firm to do law differently. We will start our work in our areas of focus and expertise– Canadian immigration, citizenship, and refugee law. Our bigger dreams, however, hold a bigger vision.
We noticed that our ideal client base is increasingly tech-savy (or eager to learn more), but concerned about their bottom line and the overall cost of legal services. We noticed clients want to be relationship partners in a well-managed process not just treated as the transactional end-product. We noticed that our clients want compassionate forward-thinking representation from lawyers who are themselves from racialized migrant communities, who want to invest in the future of the community, and go an extra step for them in the often-challenging Canadian journey.
We also see immigration as part of a larger conversation and dialogue and utilize the lessons learned from our work to bring about bigger transformative change. We will do this through our partner, non-profit organization The Arenous Foundation https://www.arenous.ca/. We pledge to re-invest our time and resources to re-think the system of settler colonialism and negative racialization that immigration has too often re-produced and create opportunities for those who are our clients and Indigenous communities for whom immigration has most impacted. We have a dream to have The Arenous Foundation be Canada's leading immigration think-tank and utilize the profit-side of Heron Law Offices to support the advocacy, research, and education to hold decision-makers to account and change Canadian law and policy.
When you work with Heron Law Offices, you not only help you, your family, and your colleagues solve their immigration problems, you invest in the future. You invest in our children, our essential workers, and our families. Our four core focus areas, of (1) international students and international educators, (2) families, (3) temporary foreign workers, and (4) immigration litigation (with a focus at the Federal Court and Immigration Appeal Division) to represent those whose rights are most adversely impacted by the immigration system and who need better representation.
The Heron is considered a symbol by local Indigenous communities for self-determination – and we hold this as a core value. The Heron is also a watcher, a sentinel, a marker for biodiversity. We want to be a litmus test for lawyering with compassion and serving with confidence and grace. We are determined to change the practice of law through representing you and creating a broader conversation around Indigenous sovereignty over Canadian immigration issues. More on those plans to come.
So why are we doing this now? Why are we leaving comfortable positions for this new venture?
We are doing this because we want to build a legacy piece for our families, for our children, and their generation. We are doing this because we love this country but also believe it can be better. We have received training at some of the best immigration law firms in the country and through our work with leading international and national advocacy organizations.
We invite you to join us and are excited for this journey with you.
In Gratitude,

Heron Law Offices
Will Tao, Principal/Canadian Immigration Lawyer
Edris Arib, Case Manager/Director of Operations
Judicial
Reviews
Immigration
Appeals

Family and
Spousal
Sponsorships

International
Students
Canadian Immigration, Refugee, and Citizenship law firm based in the Greater Vancouver area serving clients in Canada and around the World.
We initially chose to launch our headquarters in Burnaby, B.C. (with mobility throughout the Greater Vancouver region) because we believe this city represents our ideal future Canada in terms of diversity, resilience, and often hidden beauty.
We have since moved to the beautiful Fraserview in Vancouver, B.C. but continue to serve folks in Burnaby, Squamish, throughout Greater Vancouver, Canada, and Globally.
We look forward to welcoming you at our offices.
As set out in our value propositions, we believe there is a way to lawyer differently. We aim to provide process-oriented, cost effective services that are aided (not hindered) by technology and project management. We want to lawyer compassionately and confidently and continue the excellent work we have done to inspire future immigration lawyers and law students.
We want to be Lawyers for Migrant Communities and do this for our next generation. We thank you for being part of our story.
At Heron Law, we go beyond the limitations that the law often provides. Our clients' experiences are transformed into advocacy and action. We take lessons learned and apply them to our community work, our strategic litigation, and our participation on policy panels. We advocate for larger systemic changes to benefit our clients and the system as a whole.
Our Visions for Expansion
We hope for Heron Law Offices to provide other legal services beyond immigration law and are actively looking to partner with human rights, family, criminal, small business, non-profit, employment, and social services-related lawyers to transform our Firm into a more comprehensive source for migrant communities.
We invite lawyers, law students, immigration professionals, and support staff interested in our work and our direction to email us at info@heronlaw.ca
My wife and I had been denied a PR immigration application and were in need of a lawyer to help us appeal our case. After my first meeting with Will Tao I immediately knew that he was the man for our situation. Over the course of getting to know Will it became obvious that he was not only a top-notch lawyer but an amazing person. For Will, being a lawyer is not just a job but a calling. His numerous involvements in the community speak to that. Not only was Will always prepared and on top of our case but it was clear that he genuinely and sincerely cared about helping us. Each and every step of the way Will was open and forthright, clearly explaining the procedures involved moving forward. Will was always available to answer questions or give relevant advice and we were consistently impressed with his honest and ethical approach. Will intelligently, thoughtfully and systematically presented our case with passion and zeal. Despite numerous obstacles along the way we prevailed and our appeal was eventually successful. There is no doubt in my mind that Will's diligence was a huge reason for this and we cannot recommend him highly enough, not only as a lawyer but as a person. SIX stars!!
Professionalism, Quality, Responsiveness, Value I was referred to lawyer Will Tao by an immigration consultant in Saskatoon who had attended one of his seminar. My mother's case involved her failing to meet her 2 year residency obligation, and immigration denied her PR. My mom's case complicated by our recent move to Vancouver that our inability to set down community roots thus far. When I met Will I quickly decided he was the right person to go for my mom's case. After working with Will, I find he is a very thoughtful and compassionate person. His assistant, Edris, also is very nice. I felt so much trust, and was very comfortable to work with them. We were assigned a very critical the minister's councel for the hearing. But with Will's effort, my mom's case got approved after all. Will is really the best immigration lawyer I ever seen. I will definitely recommend him to people who face a challenging immigration issue. We are forever grateful.
I had a very positive and successful experience working with Will Tao. He is a genuinely kind person and did everything in his ability to advise me through a difficult immigration process applying for a Post Graduation Work Permit, which ended successfully! I would not be surprised if Mr. Tao is the most up-to-date and friendly immigration lawyer in Vancouver.
Professionalism, Quality, Responsiveness, Value Will Tao is hands down the best lawyer I came across. I got my PGWP rejected and being a recent graduate I was low on cash. Will not only did his best to work within my budget but also his advice got my work permit approved in only 7 days!! I have recommended all of my friends to go to Will Tao and I will 100% recommend everyone to go to Will for any immigration related issue!
I'm so grateful that I made decision to switch to Will Tao at the last moment for my PR application. Spent tons of money to another lawyer and he couldn't help me out but Will solved my application with an ease. Will Tao honestly the best I've ever worked with. I received my BCPNP nomination within 2 weeks and after one year I got my PR which is super fast even in COVID time. I feel really confident and safe when I were working with Will because he is very resourceful, responsive, genuine and knows the law very well. Also, he is really keen and careful each of every details. Thank you Will for providing me wonderful legal service.
I was denied a renewal of my PR card because I went to school abroad and didn't spend enough time in Canada. Will Tao helped me thoroughly with this case. We spent a lot of time preparing and he's good at what he's doing. He's alaways ready to answer my questions and walked me through what could happen. He works very hard and wants to be as prepared as possible which in hindsight saved me a lot of trouble. The hearing went smoothly and my appeal was approved.
Professionalism, Quality, Responsiveness, Value I had a very positive and successful experience working with Will Tao. He is a genuinely kind person and did everything in his ability to advise me through a difficult immigration process applying for a Post Graduation Work Permit, which ended successfully! I would not be surprised if Mr. Tao is the most up-to-date and friendly immigration lawyer in Vancouver.
Dr. Will Tao is professional and enthusiastic. He has keen observation and deep insight in visa application, especially post-graduate ones. I was lucky to get help from him.
Will Tao is one of the best Lawyers my family has every worked with. He genuinely cares for each case he has and puts his work, energy and heart to it. He is a very smart and dedicated person, and no matter how hard the case is, or how many papers you need Will is the type of person that will do the impossible. I was just moving to Canada with my family (my mom and siblings) and our status was difficult and no lawyer would take my moms case because it was "impossible" but Will make it look very smooth. My family and I will always be grateful for him .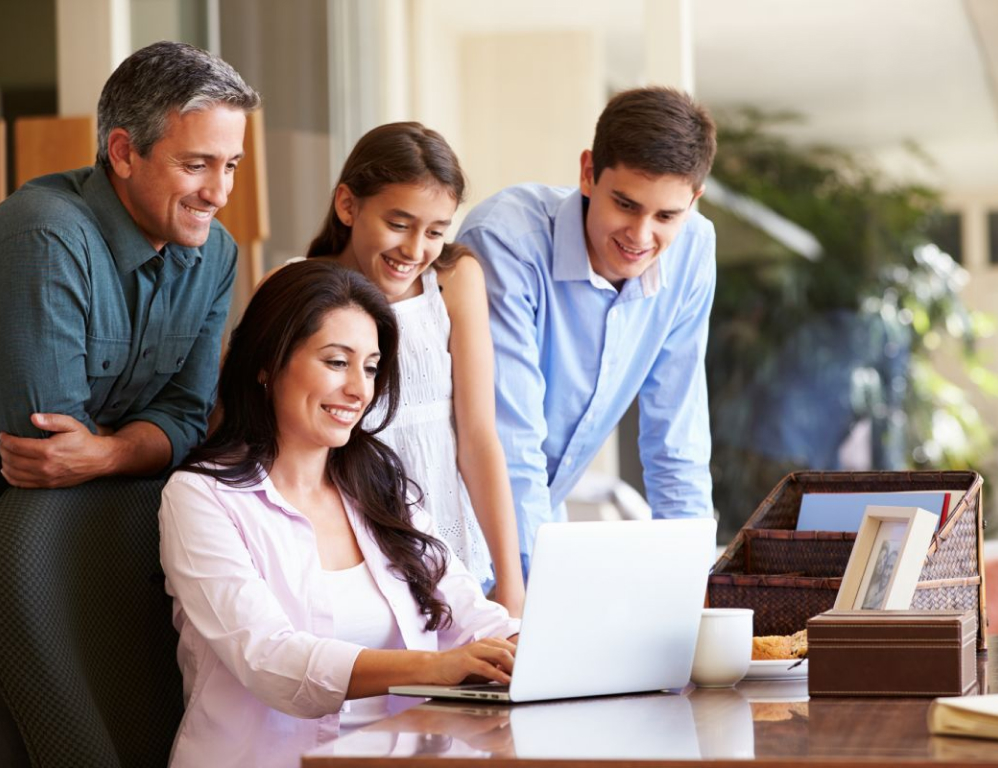 Set Up an Initial Consultation
Get in
touch

with our team
We will review your inquiry and send you our consultation details as soon as possible.