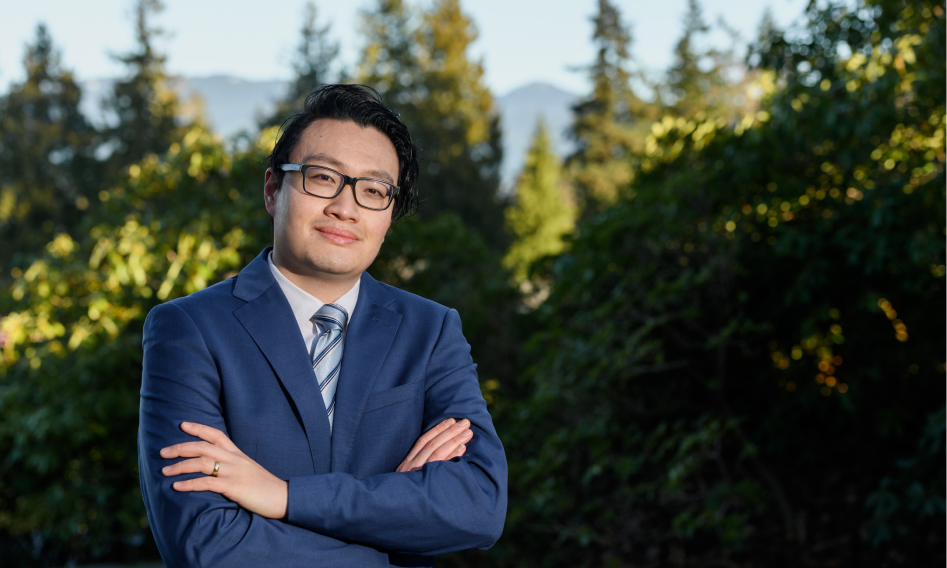 Coach Will - Consultations and Strategic Advice to Canadian Immigration Law Practitioners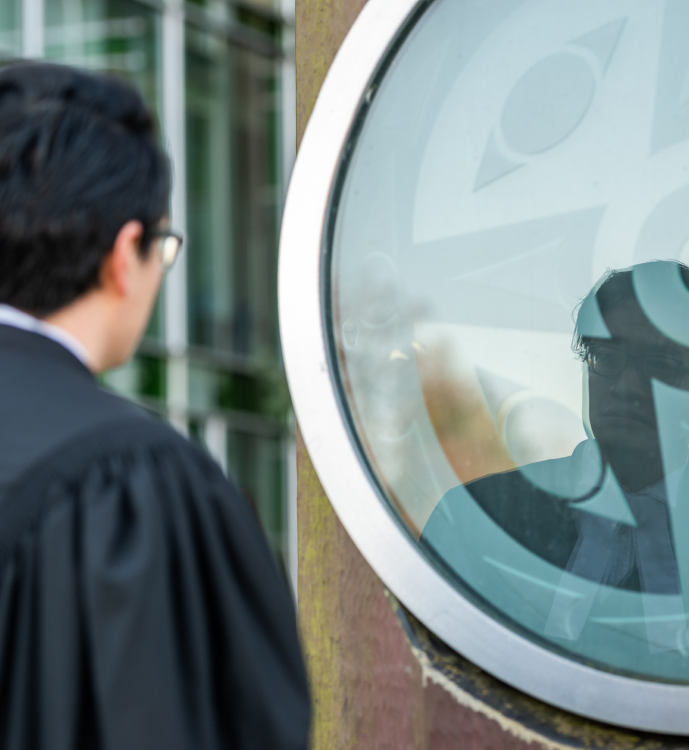 Why Coaching + Consulting ?
Looking at my practice (and life), one of my greatest joys is helping in the problem solving process. While I love solving problems for applicants, sponsors, and those at the heart of the immigration process, I realize that by helping practitioners and businesses, I can do more good via the osmosis and institutional change that can bring about.
Coaching is the practice of helping an individual realize their ambitions in their practice, craft, or art. While usually business coaches are not subject matter experts, in my case I decided to coach only in what I know – the practice of immigration and refugee law. Just like in professional sports, where an athlete needs someone to critique their practice, review their line of work, and make recommendations – I do the same. Other times coaches are just needed to be an empathetic ear during a stressful time, or project manage/consult on a solution. I do that too.
My consulting practice is about moving beyond just the practice of law to the greater area of immigration and change-making. Businesses (such as post-secondary institutions and companies that hire foreign workers) need consultants to make sure the systems work and that risks are mitigated. I do that also. Still others might need help creating a marketing project that has key immigration elements, or helping get an ear with the media or Government. I can provide this strategic advice.
As this a new line of work, I thought I'd present some scenarios where you might want to seek coaching or consulting. Note, these are just some examples. Shoot me an email at info@heronlaw.ca and we can chat more about other areas and see if they work for my practice:
Scenario 1: You are a new practitioner.
Immigration can be isolating work. It can often be you, and the client, at your small and modest shop. Listserves overwhelm you with too much information. Immigration websites appear to tell one thing, but your clients (or the results of your cases) are telling another.
Scenario 2: You are a business/institution looking to conduct an immigration audit.
Our newest line of business, coaching and consulting, aims to assist you in your immigration-related ambitions, whether it be building a more compliant business, navigating the murky waters of your most difficult cases, trying to expand into new areas, or simply trying to get licensed.
Scenario 3: You are going through a difficult time professionally and need some advice on your practice (or a file). You might have a conflict of interest, but non-immigration advisors "don't get it."
I work with lawyers and RCICs to strategize on your file. I represent you (not your client) so I can guide you as to steps you should take. If there's a possible complaint, I can work with other counsel to ensure you are represented. If you have made a mistake, I can give you some idea on best ways to remedy it. Practice, rest assured, knowing someone has your back.
Scenario 4: You have an amazing idea and pitch for a line of immigration business, but need some input from someone who has been there and done that.
You want to create a new immigration line of business but cannot seem to find the right channels – be it through social media, through writing, through journalism, through advocacy to have someone hear you out. I will not only listen but strategize around how you should get your message out to develop your client base and get to the decision-makers who need to know what you have to say. If it is a bad idea, I'll tell you right away so you don't waste your opportunity cost.
Scenario 5: You are a student at a Post-Graduate Immigration Diploma Program who just cannot seem to get a concept/pass an exam
I have taught or lectured on quite possibly every single topic in Canadian immigration. Having taught at both Ashton College and for UBC, I know how exam questions are generated, concepts are taught, courses are passed. As these programs become harder, you need a tutor who can explain to you the concepts but also let you know what matters and what doesn't matter with an eye to your future practice.
Scenario 6: You are a policymaker or leader that needs policy advice on Canadian Immigration Law and Policy.
Whether you lead an organization that specializes in helping newcomer communities or you are a First Nations band needing input on how immigration policies affect your community, accurate, data-driven information is often lost in the rhetoric. Immigration is innately political, but what you need is balance. Utilizing the templates that Assistant Deputy Ministers brief the Minister on, I will help you carve out speaking points, your political position, or build advocacy strategies for migrant communities.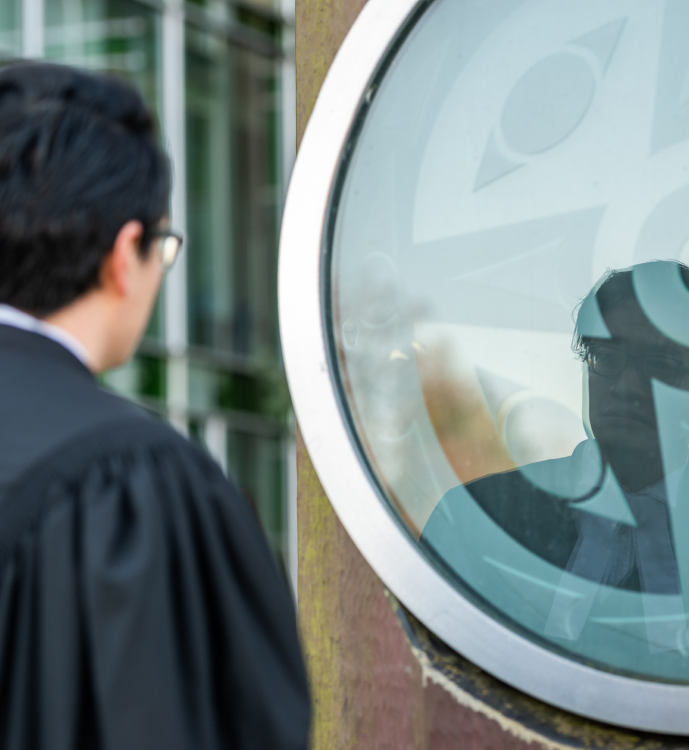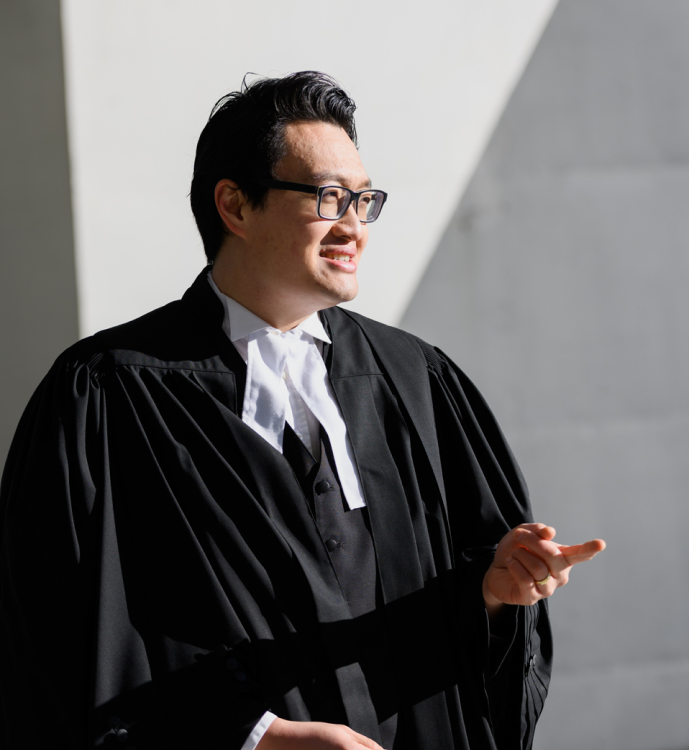 I have built an awarding winning Canadian immigration law blog and Canadian immigration and refugee legal practice up from the roots as a first-generation lawyer;
I have spent years teaching immigration law to professionals and presenting to organizations around the world on topics ranging on professional ethics, to social justice, to technological change in Canadian immigration. Feedback is I'm a half-decent teacher;
I have a genuine care for the well-being of racialized practitioners looking to practice ethically and bring positive change to the field, regardless of whether they are a lawyer, RCIC, RISIA academic, or just an organization looking to do better.
I do things differently. I don't believe in copy and pasting (just look at any of my presentations given in the past). Every individual/organization deserves its own approach. I will work with you to find it.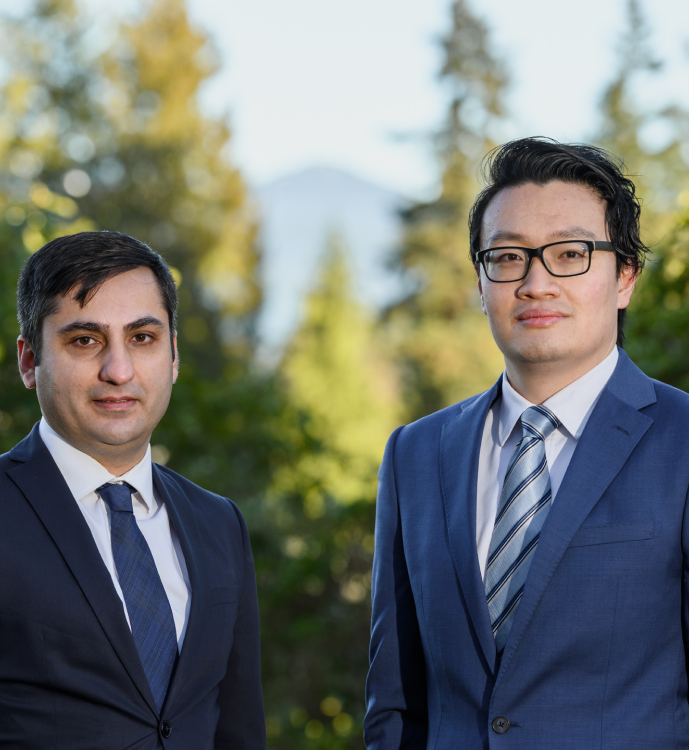 What Can Coach Will Do For Me and My Team?
Our services include (but are not limited to):
Second Opinion Services on a File or Project 
Building a Business Plan/Educational Training Plan Around your Authorized Immigration Practice;
Finding and developing members of your Immigration Team, through training and recruitment;
Conduct an Immigration Audit/Write a Report with Recommendations on a Challenge You Are Incurring;
Provide Research and Stats Gathering for your Immigration-Related Research/Authorized Business;
Present to Your Team About Employer Compliance and/or How To Avoid Immigration Pitfalls;
Tutoring for your Entry to Practice Exams; and
Discussing Ethical Obligations/Concerns as they pertain to a Law Society or RCIC College Code of Conduct.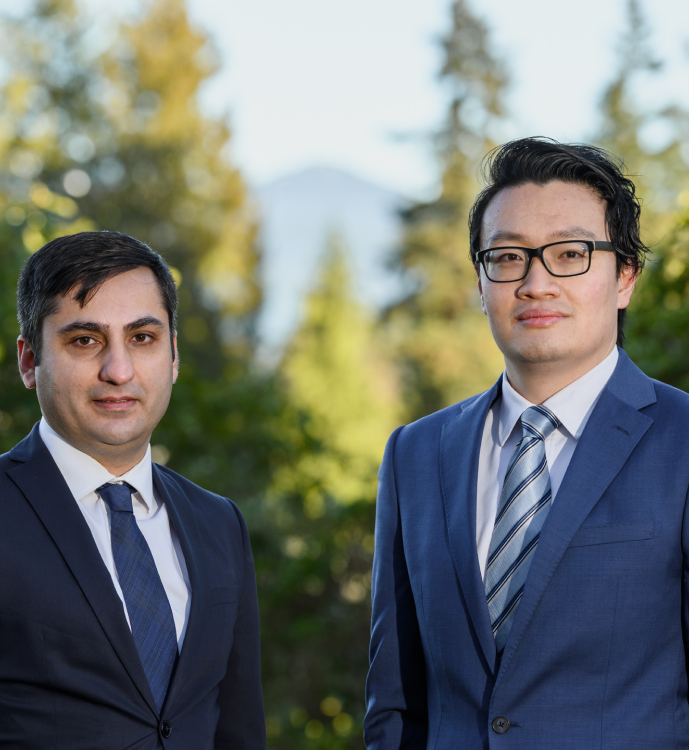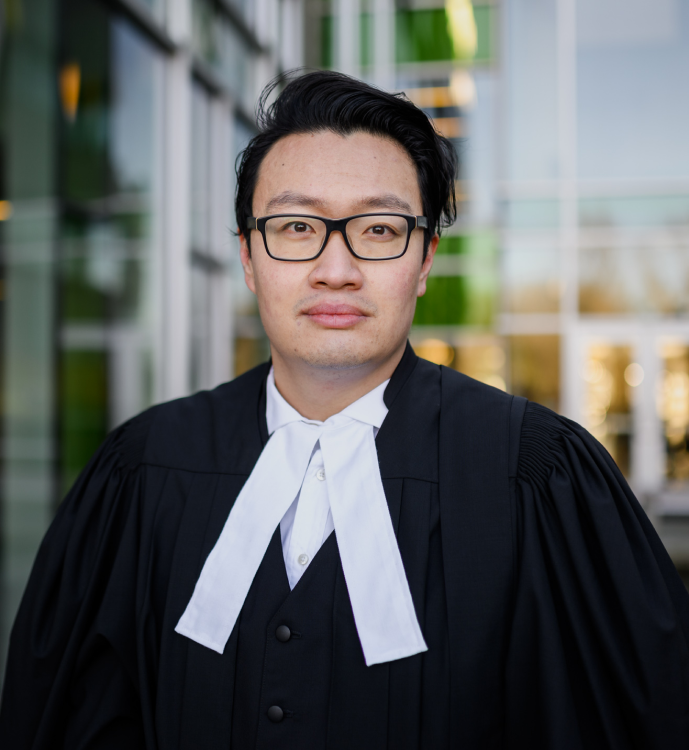 Ghost consult for your clients. You are the client as the practitioner or organization. I advise you, but I don't advise your clients nor have a representation agreement with them;
Help unlicensed practitioners and agents. Go get a license and if you are having trouble with your entry-to-practice exams, I can assist you then.
Join your partisan organization as a contributing member. My advice is valued for its independence. If I join your organization this will impact my ability to advise others or criticize your approach. Those are two things I need to maintain to consult to the best of my abilities.
Pro-Bono Work – this project is specifically for paid work. I am opening this line as it represents my own shift towards bigger/system projects that make change and to support our Firm's long-term sustainability. We have a whole series of pro-bono projects run through Heron Law Offices and spend much of our week volunteering for the causes we believe in. We are happy to engage you with one of our Community Lawyering channels.
What are Coach Will's Rates?
Coach Will offers either a hourly rate of CDN $450 an hour (plus applicable taxes). This represents a discount on his usual immigration consultation fees, at a rate offered to only family/friends/select referral contacts.
We also contract with trusted in-house and external researchers and academics and can build a roster for you and your team.
Set fees for projects or longer-term projects are also available upon request.
My wife and I had been denied a PR immigration application and were in need of a lawyer to help us appeal our case. After my first meeting with Will Tao I immediately knew that he was the man for our situation. Over the course of getting to know Will it became obvious that he was not only a top-notch lawyer but an amazing person. For Will, being a lawyer is not just a job but a calling. His numerous involvements in the community speak to that. Not only was Will always prepared and on top of our case but it was clear that he genuinely and sincerely cared about helping us. Each and every step of the way Will was open and forthright, clearly explaining the procedures involved moving forward. Will was always available to answer questions or give relevant advice and we were consistently impressed with his honest and ethical approach. Will intelligently, thoughtfully and systematically presented our case with passion and zeal. Despite numerous obstacles along the way we prevailed and our appeal was eventually successful. There is no doubt in my mind that Will's diligence was a huge reason for this and we cannot recommend him highly enough, not only as a lawyer but as a person. SIX stars!!
Professionalism, Quality, Responsiveness, Value I was referred to lawyer Will Tao by an immigration consultant in Saskatoon who had attended one of his seminar. My mother's case involved her failing to meet her 2 year residency obligation, and immigration denied her PR. My mom's case complicated by our recent move to Vancouver that our inability to set down community roots thus far. When I met Will I quickly decided he was the right person to go for my mom's case. After working with Will, I find he is a very thoughtful and compassionate person. His assistant, Edris, also is very nice. I felt so much trust, and was very comfortable to work with them. We were assigned a very critical the minister's councel for the hearing. But with Will's effort, my mom's case got approved after all. Will is really the best immigration lawyer I ever seen. I will definitely recommend him to people who face a challenging immigration issue. We are forever grateful.
I had a very positive and successful experience working with Will Tao. He is a genuinely kind person and did everything in his ability to advise me through a difficult immigration process applying for a Post Graduation Work Permit, which ended successfully! I would not be surprised if Mr. Tao is the most up-to-date and friendly immigration lawyer in Vancouver.
Professionalism, Quality, Responsiveness, Value Will Tao is hands down the best lawyer I came across. I got my PGWP rejected and being a recent graduate I was low on cash. Will not only did his best to work within my budget but also his advice got my work permit approved in only 7 days!! I have recommended all of my friends to go to Will Tao and I will 100% recommend everyone to go to Will for any immigration related issue!
I'm so grateful that I made decision to switch to Will Tao at the last moment for my PR application. Spent tons of money to another lawyer and he couldn't help me out but Will solved my application with an ease. Will Tao honestly the best I've ever worked with. I received my BCPNP nomination within 2 weeks and after one year I got my PR which is super fast even in COVID time. I feel really confident and safe when I were working with Will because he is very resourceful, responsive, genuine and knows the law very well. Also, he is really keen and careful each of every details. Thank you Will for providing me wonderful legal service.
I was denied a renewal of my PR card because I went to school abroad and didn't spend enough time in Canada. Will Tao helped me thoroughly with this case. We spent a lot of time preparing and he's good at what he's doing. He's alaways ready to answer my questions and walked me through what could happen. He works very hard and wants to be as prepared as possible which in hindsight saved me a lot of trouble. The hearing went smoothly and my appeal was approved.
Professionalism, Quality, Responsiveness, Value I had a very positive and successful experience working with Will Tao. He is a genuinely kind person and did everything in his ability to advise me through a difficult immigration process applying for a Post Graduation Work Permit, which ended successfully! I would not be surprised if Mr. Tao is the most up-to-date and friendly immigration lawyer in Vancouver.
Dr. Will Tao is professional and enthusiastic. He has keen observation and deep insight in visa application, especially post-graduate ones. I was lucky to get help from him.
Will Tao is one of the best Lawyers my family has every worked with. He genuinely cares for each case he has and puts his work, energy and heart to it. He is a very smart and dedicated person, and no matter how hard the case is, or how many papers you need Will is the type of person that will do the impossible. I was just moving to Canada with my family (my mom and siblings) and our status was difficult and no lawyer would take my moms case because it was "impossible" but Will make it look very smooth. My family and I will always be grateful for him .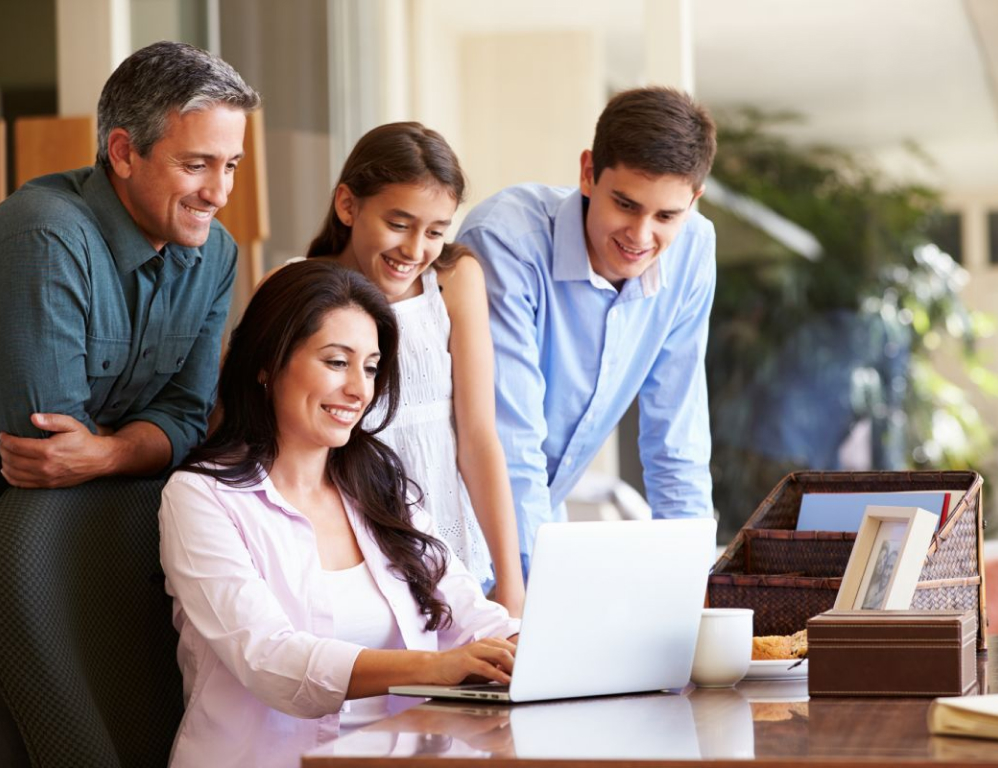 Set Up an Initial Consultation
Get in
touch

with our team
We will review your inquiry and send you our consultation details as soon as possible.