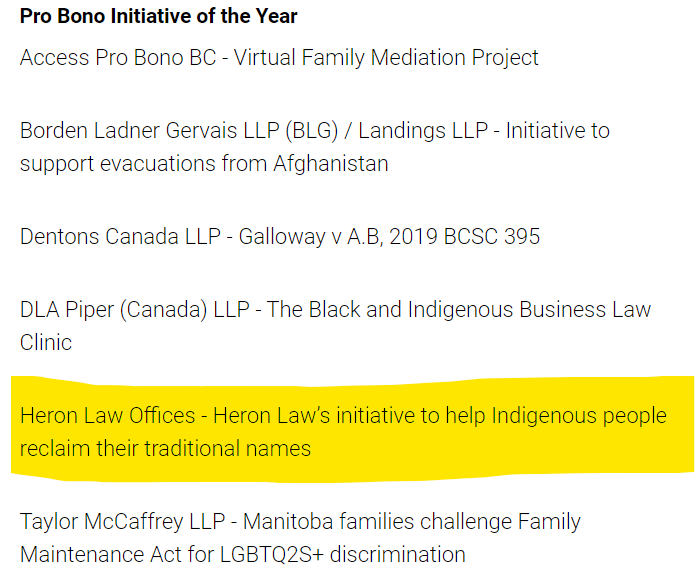 We're proud to announce that we were one of six Excellence Awardees who has been shortlisted for a Canadian Law Award 2022.
We're humbled to be listed alongside mostly, large big budget Firms and want to let the world know that no initiative or Firm can be too small to serve community. Our next step is to advocate to Provincial vital statistics registries and the Federal Government to implement changes to policy and technology so that Indigenous folks can be better supported in their important efforts to reclaim their traditional names.
A big thank you, and xie xie to our nominators, and most importantly the Indigenous elders, stakeholders, and clients that made this project possible.