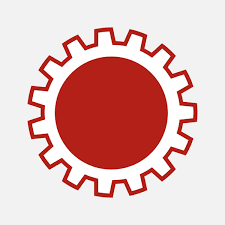 Will Tao did three CBC Radio interviews yesterday in the West Coast region (Vancouver, Okanagan, and Victoria) speaking to the impacts of the Public Service Alliance of Canada (#PSAC) strikes and how they may impact citizenship and immigration processing times.
Will provided context through on the ground experiences and conversations he has had with his clients, other practitioners, and those working in Government.
Have a listen to the radio spot here: All Points West with Jason D'Souza – April 19, 2023: Strike by federal public servants could increase delays for citizenship and immigration https://www.cbc.ca/listen/live-radio/1-93/clip/15979421
At Heron, we are advising our clients to stay vigilent and keep informed about the recent updates. Various Government bodies such as the IRB, CBSA, and IRCC, have all put up notices about the potential impacts with various levels of detail. We are hopeful that greater clarity will emerge in the days and weeks to come (if not a resolution met).
At the heart of the matter, we have already experienced significant delays due to the COVID pandemic, due to various Global crises that have shifted resources, and as well due to automation/AI that often pulls out complex cases. This will no doubt exacerbate those challenges, disrupt hearings, and increase processing times. For our lines of businesses, applications – particularly complex ones – will likely sit for additional time. Students who apply for extensions or PGWPs may get delayed. Sponsorship files that are taking longer will likely take that much longer. Mandamus arguments may face additional barriers through DOJ arguments that the strike is impacting process times.
Let's not forget the context. In advising newcomers and those in Canada, we cannot lose context that the very staff and officers that are part of and involved in facilitating immigration processes are the ones on strike. They are the ones also struggling with the cost of living, inflation, discriminatory policies – such as return to office – that have negative impacts on the racialized membership – including 60% women. We often do not talk about who are impacted in these disputes, and from the perspective of our clients – we want their cases decided and reviewed by Government employees who are being well-compensated and are happy, not those who are unhappy and dissatisfied. We also flag that there are other unions carefully examining the situation. This is part of a larger, and ultimately much needed conversation, about the nature of work and Government work moving forward past the pandemic and to this new wave of automation, digitization, and a focus on self-care.
This delay is nothing new, unfortunately, for many of our clients. We will expect further delays. We expect that we will be representing further applicants in Mandamus proceedings in the months and years to come.
Let's stay patient and allow this important part of our democracy – the right to strike and bargain – have it's space and time.
We are all hopeful this resolves soon.