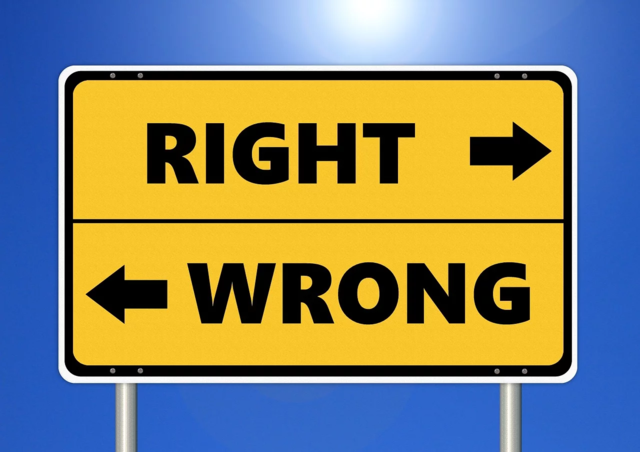 In this blog post, we want to briefly share a refusal decision we have seen in our office recently on a post-graduate work permit (restoration) refusal and highlight where this decision is both wrong and problematic.
The refusal letter is below: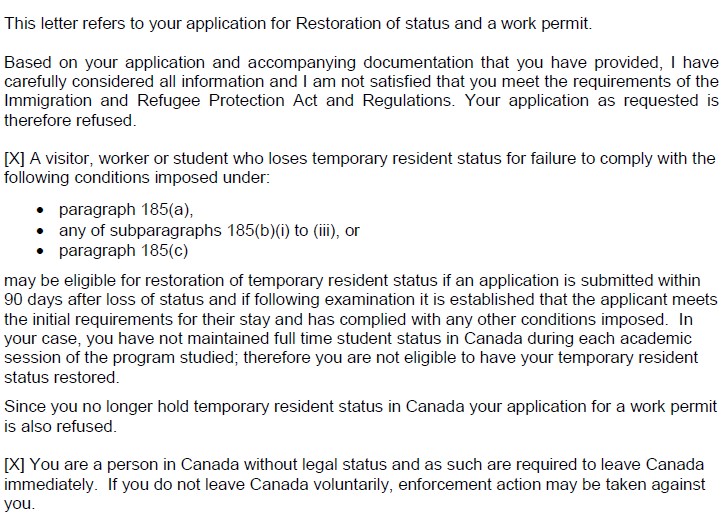 The Officer in this case appears to have refused the Applicant (per my last Heron blog post) because of R. 182(2) IRPR which prohibits the restoration of a student who is not in compliance with R.220.1(1) IRPR from having their status restored.
However, if we look at the regulatory provision:
Conditions — study permit holder
220.1 (1) The holder of a study permit in Canada is subject to the following conditions:

(a) they shall enroll at a designated learning institution and remain enrolled at a designated learning institution until they complete their studies; and
(b) they shall actively pursue their course or program of study.
(emphasis added)
Recall also the policy interpretation here (reproduced below):
A. Full-time and part-time studies
From an Immigration, Refugees and Citizenship Canada (IRCC) perspective, at a minimum, students must have part-time status with their institution to be considered to be actively pursuing their studies.
The province of Quebec requires students to maintain full-time status with their institution to be considered to be actively pursuing their studies. See more details on requirements for students in Quebec.
For more information on full-time and part-time studies, see Study permits: Other considerations
(emphasis added)
What the IRCC Officer has done (in essence) is mix the requirements for full-time enrollment for PGWP eligibility with the actively-pursuing requirements posted here, and re-produced in part below:
To obtain a post-graduation work permit, the applicant must currently hold valid temporary status or have left Canada. They must have graduated from an eligible designated learning institution (DLI). They must also submit clear evidence that they meet all of the following criteria:
They have completed an academic, vocational or professional training program at an eligible institution in Canada that is at least 8 months in duration leading to a degree, diploma or certificate.
They have maintained full-time student status in Canada during each academic session of the program or programs of study they have completed and submitted as part of their post-graduation work permit application. Exceptions can be made only for the following:
They have received a transcript and an official letter from the eligible DLI confirming that they have met the requirements to complete their program of study.
Note: The transcript and official letter must be included in a post-graduation work permit application
(emphasis in original)
How many students has this particular officer sent this refusal letter to? Who reviewed the template language?
These are questions that will need to be answered. Given the reconsideration process puts the matter back in the hands of the same Officer who made the mistake, you will see excess (and highly unnecessary) cases end up in Federal Court because of mistakes like these.
I have not even discussed the types of harms this has on students who find themselves fearful of enforcement action because of receiving erroneous refusal letters like this.